UBS is committed to providing private, institutional and corporate clients worldwide, as well as retail clients in Switzerland, with superior financial advice and solutions while generating attractive and sustainable returns for shareholders. Its strategy centers on its Wealth Management and Wealth Management Americas businesses and its leading universal bank in Switzerland, complemented by its Asset Management business and its Investment Bank. These businesses share three key characteristics: they benefit from a strong competitive position in their targeted markets, are capital-efficient, and offer a superior structural growth and profitability outlook. UBS's strategy builds on the strengths of all of its businesses and focuses its efforts on areas in which it excels, while seeking to capitalize on the compelling growth prospects in the businesses and regions in which it operates. Capital strength is the foundation of its success.

Headquartered in Zurich, Switzerland, UBS has offices in more than 50 countries, including all major financial centers, and approximately 60,000 employees. UBS Group AG is the holding company of the UBS Group. Under Swiss company law, UBS Group AG is organized as an Aktiengesellschaft, a corporation that has issued shares of common stock to investors. The operational structure of the Group comprises the Corporate Center and five business divisions: Wealth Management, Wealth Management Americas, Retail & Corporate, Asset Management and the Investment Bank.

Trader Instinct®
Global Trading and Consulting Platform

#1 in Algorithmic Trading – Asian Investors
2015 Greenwich Associates

Break through with unleashed liquidity
In fragmented markets, you need to continually adapt and maximize your trading strategies. Trader Instinct® gives you access to the unique liquidity of Merrill Lynch. It helps you achieve high-quality trade execution by drawing on our experienced trading professionals, customizable electronic solutions or both, all through one expanding global trading and consulting platform.

Diverse liquidity pools
Sourcing liquidity is about making connections. Trader Instinct® connects you to one of the world's largest and most diverse networks—giving you a broader view and more trading opportunities across multiple asset classes.

Expert knowledge and advice
Gain an information edge for your trading decisions—from award-winning research to proprietary client think tank events to specialized experts who provide unique insights into market microstructure and strategic best practices.

bofaml.com/trader-instinct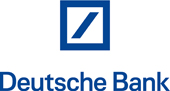 About Deutsche Bank
Deutsche Bank provides commercial and investment banking, retail banking, transaction banking and asset and wealth management products and services to corporations, governments, institutional investors, small and medium-sized businesses, and private individuals. Deutsche Bank is Germany's leading bank, with a strong position in Europe and a significant presence in the Americas and Asia Pacific.

About Autobahn
Autobahn Equity is part of Deutsche Bank's electronic trading platform, providing you with access to execution solutions in all major equities markets including 12 within Asia Pacific. Autobahn trading is available in both lit and alternative venues via our flexible suite of algorithms or direct market access (DMA) and both are supported by robust risk controls. Detailed Asia Pacific market knowledge and algorithmic trading expertise are provided by our dedicated coverage team located in Hong Kong, India, Japan and Australia.

About SuperX
Deutsche Bank's own alternative liquidity venues are branded as SuperX and within the Asia Pacific region they are currently in operation in Hong Kong, Japan and Australia. Deutsche Bank also operate an alternative liquidity venue aggregator called SuperX Plus providing access to deep, diverse liquidity whilst limiting information leakage.

Smarter Liquidity – Innovation with Integrity.
https://autobahn.db.com/equity
Advanced Execution Services® (AES) is Credit Suisse's award-winning suite of algorithmic trading strategies, tools, and analytics for global trading across equities, options, futures and foreign exchange. With AES's tools, traders can improve performance versus benchmarks, work orders on multiple liquidity pools, and add consistency to the trading process. The AES team is dedicated to a philosophy of constant improvement and innovation. AES continues to evolve as new trends develop in the marketplace and as our research teams discover more effective trading techniques. This is why AES has been recognized consistently as the leader in algorithmic trading. For more information please contact AES® Trading Desk +852 2101 7266 / (toll free) +877 241 0495.

Credit Suisse AG is one of the world's leading financial services providers and is part of the Credit Suisse group of companies. As an integrated bank, Credit Suisse offers clients its combined expertise in the areas of private banking, investment banking and asset management. Credit Suisse provides advisory services, comprehensive solutions and innovative products to companies, institutional clients and high-net-worth private clients globally, as well as to retail clients in Switzerland. Credit Suisse is headquartered in Zurich and operates in over 50 countries worldwide. Further information about Credit Suisse can be found at www.credit-suisse.com.

Societe Generale Prime Services part of the Global Markets' division of Societe Generale Corporate & Investment Banking is the bank's prime brokerage business, offering a unique combination of execution, clearing, custody and financing services. It is truly multi-asset and multi-instrument across Listed Derivatives, Equities (Cash/synthetic), FX, Fixed Income and OTC Cleared. As a firm offering world leading derivatives brokerage services, unrivalled access to 125+ markets and exchange venues, Societe Generale Prime services provides its clients an extensive pool of liquidity and tailored value added services.

J.P. Morgan's Corporate & Investment Bank is a global leader across banking, markets and investor services. The world's most important corporations, governments and institutions entrust us with their business in more than 100 countries. With $19.7 trillion of assets under custody and $372.1 billion in deposits, the Corporate & Investment Bank provides strategic advice, raises capital, manages risk and extends liquidity in markets around the world.

The Equities business at J.P. Morgan provides a full complement of equity and equity-linked solutions to institutional investor clients — from ideas and insights from top-ranked analysts, to high-touch sales and trading services, to world-class algorithmic and electronic trading capabilities. Our sales and trading professionals work in coordination with our capital markets professionals to help issuers access the equity markets as a top-tier equity underwriter.

The Equities Execution Services Team is part of J.P. Morgan's full-service global equities platform. We design, distribute and service leading-edge analytics, execution and liquidity products globally. The complete suite of electronic products is designed to source liquidity effectively across an ever-changing landscape of liquidity centres, minimize transaction costs and maintain anonymity.

Solarflare is the leading provider of 10GbE and 40GbE solutions that accelerate, monitor and secure network data. SolarSecure™, SolarCapture™ and Capture SolarSystem™ applications are deployed on Solarflare's 10/40GbE Flareon™ server adapters and empower the enterprise with the technical sophistication necessary to effectively capture, identify and block malicious traffic --all before it penetrates the operating system or other applications on network servers. Policies are enforced without requiring any additional hardware.

Solarflare has over 1,500 customers worldwide and the company's solutions are widely used in scale-out server environments such as electronic trading, high performance computing, cloud, CDN, virtualization and big data. Solarflare's products are available from leading distributors and value-added resellers, as well as from Dell, HP and Lenovo. The company is headquartered in Irvine, California, and operates R&D facilities in Cambridge, UK, New Delhi, India and San Diego, CA.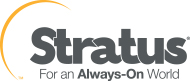 About Stratus:
If "always-on" is a requirement, Stratus has a solution that fits.

In today's always-on world, applications run under increasingly demanding circumstances. With these escalating demands comes greater pressure to prevent even the smallest amount of application downtime. Companies are responding to this need for always-on solutions by searching for technologies that either conform to or enhance their current IT infrastructures.

Stratus' solutions enable rapid deployment of always-on infrastructures, from enterprise servers to clouds, without any changes to your applications. Our products – software and platforms – combined with our people and services enable us to prevent downtime before it occurs and ensure uninterrupted 24 x 7 x 365 performance of essential business operations.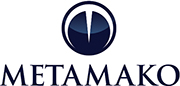 Metamako designs and manufactures enterprise grade network devices with the goal of simplifying networks, reducing latency and increasing flexibility. Metamako's industry leading products range from MetaConnect, a layer 1+ switch which can replicate data streams in 4 nanoseconds with undetectable jitter, to MetaApp, a hybrid switch with FPGA and x86 server technology allowing clients to bring their own business intelligence directly to the edge of the network without compromising performance.

Since the genesis of Metamako's products in high-frequency trading and financial services they have grown in scope and functionality with expanding use-cases in telco, data centers, security, pharmaceutical and media sectors.

uTrade Solutions is a fintech firm, focused on building multi-asset trading technologies, risk platform and blockchain solutions for financial markets.

Our products are widely used by global financial institutions including brokers, algo firms, forex traders, stock exchanges and their end customers.

uTrade is a multi-asset trading platform (for listed and FX markets) offering a web, mobile & desktop trading front end, along with comprehensive risk management and global market access.

muTrade is a low latency, high frequency trading platform; that is delivered along with various algorithms, including Arbitrage, Market Making, Execution, Quant Based algorithms, as well as FIX and Algo APIs to code proprietary logics.

Blockchain Solutions uTrade is driving new solutions enabled by the latest technologies including Blockchain. We have built Clearing and KYC focused Blockchain platforms. We are also partnering with clients to guide and provide Blockchain Solutions for their desired workflows.