| | |
| --- | --- |
| | Singapore FIX Briefing 2011 |
| | |
| --- | --- |
| Singapore | 22 September 2011 - SGX |
OVERVIEW

Conference 1pm – 6pm
Cocktail Reception 6pm – 9pm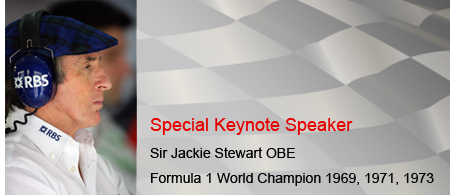 Returning for a second year, the Singapore FIX Briefing will be another stand-out event as it is driven by the industry, for the industry. Building on FPL's extensive knowledge of the trading issues impacting this region, the dedicated team is looking to create an event that not only focuses on the current issues but also those that will impact the industry for the years to come - with Asia in pole position.
This half day event will bring together the regional buy and sell side traders, COOs, and representatives from the exchanges, vendors and regulators to explore the developments in Asia Pacific. The event will be brought to a close with a cocktail reception.

Topics
-

Access to ASEAN Exchanges

-

Hedge Funds Business

-

Best Execution and TCA

-

Buy-side Wish List

-

Sales Traders vs Electronic Trading
Other Leading Speakers
Donna Bales, Managing Director, Balmoral Advisory
Mathias Bellancourt, Account Director APAC - Trading and Client Connectivity, South-East Asia & India, SunGard Global Trading
Maria Gabriela Bianchini, Founder, Optionality Consulting
Steven Cain, Director, Trader, Kelusa Capital Asia
Bob Caisley, Executive Vice President, Chief Information Officer, Singapore Exchange
Richard Coulstock, Director, Head of Dealing, Prudential Asset Management
Michael Doyle, Division Director, Macquarie Group
Zoltan Feledy, Co-Chair FPL Asia Pacific Regional Committee, and Director, Daiwa Capital Markets
Cameron Jones, Managing Director, Head of South East Asian Salestrading, Credit Suisse Securities
Josephine Kim, Director - Head of South East Asia Execution Sales, Bank of America Merrill Lynch
Daniel Lee, Director, Electronic Execution Business, DBS Vickers Securities
Greg Lee, Director, Head of Autobahn Equity Asia, Deutsche Bank
Quentin Limouzi, Co-Chair FPL Singapore Working Group, and Executive Director, Head of BNPP Electronic & Algorithmic Trading Services (BEATS) Pan Asia, BNP Paribas Securities
Edward Mangles, Regional Director, Asia Pacific, FIX Protocol Ltd and Director, FIXGlobal
Lee McQueen, Head of Sales Trading & Execution - Asia Equities, Religare
Anand Narayan, Senior Dealer, HSBC Global Asset Management (Singapore)
Rama Pillai, Deputy Head, Sales & Clients, Singapore Exchange
James Rae, Co-Chair FPL Singapore Working Group, and Head of AES Sales SE Asia, Credit Suisse
Michael B. Robinson, Managing Director & Asia Regional Manager, Millennium Group
Laura Ryan, Chair of FPL Singapore Event Committee, and Director, Head of South East Asian Sales, Tora Trading
Matt Ryan, Division Director, Regional Salestrading, Macquarie Capital Securities
Andrea Sorani, Chief Operating Officer, Riley Paterson Investment Management
T K Yap, Executive Director, OCBC Securities
And more…
This event is FREE to all delegates and is strictly by invitation only. To request an invitation, please register online or send an email (providing details of your job position and company) to sammy.ho@fix-events.com. We will process your registration and inform you of the outcome accordingly. Priority is given FPL Member firms and buy-side institutions (Restrictions and Limitations Apply).
SPONSORS