SPONSORS

JPMorgan Chase & Co. (NYSE: JPM) is a leading global financial services firm with assets of $2.1 trillion and operations in more than 60 countries. The firm is a leader in investment banking, financial services for consumers, small business and commercial banking, financial transaction processing, asset management, and private equity. A component of the Dow Jones Industrial Average, JPMorgan Chase serves millions of consumers in the United States and many of the world's most prominent corporate, institutional and government clients under its J.P. Morgan and Chase brands.
In Asia Pacific, the firm is based in Hong Kong and operates in 15 countries and has 26 offices. The firm's history in the region dates back to 1872 when the first office opened in Sydney. J.P. Morgan draws on its global expertise and local knowledge in the operation of its Asset Management, Investment Banking, Private Banking, and Treasury & Securities Services businesses across Asia Pacific.
Electronic Client Solutions (ECS) provides a full suite of electronic products to institutional, middle market and hedge fund clients, including global direct market access, pre- and post-trade analytics and various algorithmic trading tools designed to minimize transaction costs and maintain anonymity. For more information please contact ECS Trading desk at +852 2800 8830


Instinet Incorporated is an electronic trading pioneer, having established the world's first major electronic trading venue in 1969, one of the first recognized U.S. ECNs in 1997 and the first pan-European MTF in 2007. Through its subsidiaries and affiliates, Instinet operates two distinct business lines: a global network of agency-only brokers that seek to help institutions lower overall trading costs and improve investment performance through the use of innovative electronic trading products, including smart-routing, algorithms, DMA, dark pools and EMS platforms, and also provide sales trading, commission management services and independent research; and the Chi-X® Global businesses, which aim to improve the efficiency of capital markets globally by providing high-performance, low-cost alternative execution venues and the technology required to power them. Instinet is a wholly-owned subsidiary of Nomura Holdings, Inc. For more information, please visit www.instinet.com.

Credit Suisse AG
As one of the world's leading banks, Credit Suisse provides its clients with private banking, investment banking and asset management services worldwide. In its Investment Banking business, Credit Suisse offers securities products and financial advisory services to users and suppliers of capital around the world. Operating in 57 locations across 30 countries, Credit Suisse is active across the full spectrum of financial services products including debt and equity underwriting, sales and trading, mergers and acquisitions, investment research, and correspondent and prime brokerage services. Further information about Credit Suisse can be found at www.credit-suisse.com
Advanced Execution Services® (AES) is Credit Suisse's award-winning suite of algorithmic trading strategies, tools, and analytics for global trading across equities, options, futures and foreign exchange. With AES's tools, traders can improve performance versus benchmarks, work orders on multiple liquidity pools, and add consistency to the trading process. The AES team is dedicated to a philosophy of constant improvement and innovation. AES continues to evolve as new trends develop in the marketplace and as our research teams discover more effective trading techniques. This is why AES has been recognized consistently as the leader in algorithmic trading. For more information please contact AES® Trading Desk +852 2101 6443 / (toll free) +800 222 2334.

Bank of America is one of the world's largest financial institutions, serving individual consumers, small- and middle-market businesses and large corporations with a full range of banking, investing, asset management and other financial and risk management products and services. The company's corporate and investment banking, and sales and trading businesses operate under the Bank of America Merrill Lynch brand. Bank of America Merrill Lynch focuses on middle-market and large corporations, institutional investors, financial institutions and government entities. It provides innovative services in M&A, equity and debt capital raising, lending, trading, risk management, research, and liquidity and payments management. Bank of America Merrill Lynch serves clients in more than 150 countries and has relationships with 99 percent of the U.S. Fortune 500 companies and nearly 96 percent of the Fortune Global 500.

Tora is Asia's leading provider of advanced trading technology and financial services. Tora's unrivalled solutions span the entire trading process, offering a full suite of trade execution capabilities in markets across Asia, North America and Europe. Tora's high-performance EMS/OMS has been designed from the ground up by traders, and is currently used by traders at hedge funds, long-only funds and sell-side proprietary trading desks. Tora also provides clients with access to its unique liquidity pools including Asia's leading non-displayed matching engine. Tora's dedicated Asia trading desk delivers to buy-side clients unmatched Asia expertise and extensive analytics focused on best execution. Tora's extensive suite of proprietary algorithms (trading and strategy-focused) is fully customizable and broker neutral. Tora has over 175 employees dedicated to Asia, with offices in Tokyo, Hong Kong, Singapore, New York, Los Angeles and San Francisco. Additional information is available at www.tora.com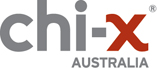 Chi-X Australia aims to provide investors with more efficient markets by introducing its low-cost, high-speed alternative trading venue in Australia in early 2011*.
Competition between trading venues in Europe, Canada and the US has resulted in tighter bid-offer spreads, lower explicit trading costs and greater overall market turnover. Increased liquidity, more efficient markets and price improvement opportunities - now that's progress! These changes have delivered benefits for traders and investors alike and the team at Chi-X Australia looks forward to bringing these same benefits to Australia's financial markets.
To drive change and launch new markets requires foresight, patience and commitment to value enhancement. We've got a track record of delivering and are committed to improving Australia's financial markets.
For further information, please visit us at Stand 1 or contact:
Chi-X Australia
info-australia@chi-x.com
www.chi-x.com.au
*Subject to final regulatory approvals.


ITG is a specialist agency broker and technology firm dedicated to improving trading and cost efficiency. Combining technological expertise with in-depth trading knowledge, ITG offers institutional investors across the world a complete set of innovative tools to minimise transaction costs and improve the performance of their trading desk.
ITG has a unique approach covering the full trading cycle. Buyside traders can rely on the firm's experienced sales trading desk, or trade themselves using ITG's EMS technology and algorithms. All services are integrated with the firm's world-leading pre- and post-trade analytical tools to reduce risk and deliver transparent results.
Established in 1987, ITG is headquartered in New York and has offices in North America and Europe. Across the Asia Pacific region, ITG has a presence in Tokyo, Hong Kong, Singapore, Sydney and Melbourne. For more information please contact ITG on +852 2846 3567 or visit www.itg.com.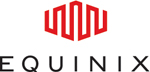 Equinix, Inc. (Nasdaq: EQIX) provides global data center services that ensure the vitality of the information-driven world. Global enterprises, content and financial companies, and more than 595 network service providers rely upon Equinix's insight and expertise to protect and connect their most valued information assets. Equinix operates 90 International Business Exchange™ (IBX®) data centers across 35 metro areas in North America, Europe and Asia-Pacific. Equinix Financial eXchange is a community of common interest, consisting of global capital markets participants including execution venues, buy and sell side firms, market data and technology providers, and financial networks; that locate servers and infrastructure within Equinix data centers in order to support highly reliable, low latency connectivity with a broad range of market participants within a neutral environment. This enables financial community participants to expand operations within a scalable environment, access global markets, improve reliability and redundancy, significantly reduce connectivity costs, and achieve the fastest possible links to the world's largest exchanges, execution venues, and trading participants.


Progress Software Corporation (NASDAQ: PRGS) is a global software company that enables enterprises to be operationally responsive to changing conditions and customer interactions as they occur – to capitalize on new opportunities, drive greater efficiencies and reduce risk. The company offers a comprehensive portfolio of best-in-class infrastructure software spanning event-driven visibility and real-time response, open integration, data access and integration, and application development and deployment – all supporting on-premises and SaaS/Cloud deployments.
The Apama Algorithmic Trading Accelerator is the market-leading platform for algorithmic trading, enabling both sell-side and buy-side traders to leverage proprietary trading strategies, rather than rely on packaged "black box" algorithms. Apama's "white box" platform puts control in the hands of traders, who now can create, test, deploy, and manage unique algorithmic trading strategies.
Apama offers a broad range of packaged connectivity choices as well as an Integrated Adapter Framework which supports building new connections by the customer. Many of the adapters leverage Apama's configurable adapter for the Financial Information eXchange (FIX). The Apama FIX adapter supports order execution and/or pricing for connection to FIX destinations. Apama can also serve as a FIX destination. FIX 4.0–4.4 are supported; custom fields are easily configured.

TradingScreen is the leading independent provider of electronic trading solutions to the Buy Side. The company offers a suite of execution management and connectivity solutions encompassing all asset classes across global markets. TradingScreen's goal is to simplify the complexity caused by market fragmentation and the proliferation of asset class and broker specific trading tools, by consolidating execution management of both exchange traded and OTC instruments on a single platform. TradingScreen brings the major global sell side participants and leading regional brokers to a common environment. The benefit to clients is an exceptional reach across counterparties, products, geography and services ranging from execution to algorithmic trading services, prime brokerage and clearing. This functionality is delivered through a proven and reliable ASP install-and-support model. TradingScreen provides global coverage from offices in New York, Chicago, London, Paris, Geneva, São Paulo, Hong Kong, Singapore, Sydney and Tokyo. For further information about TradingScreen visit www.tradingscreen.com

About NYSE Technologies
A division of NYSE Euronext (NYX), NYSE Technologies provides comprehensive transaction, data and infrastructure services and managed solutions for buy-side, sell-side and exchange communities that require next-generation performance and expertise for mission critical and value-added client services. This division operates four units: the Global Connectivity unit, offering one of the world's largest, most reliable financial transaction networks connecting firms and exchanges worldwide; the Trading Solutions unit, which creates and implements high performance, end-to-end messaging software and real-time market data distribution and integration products; the Exchange Solutions unit, which provides multi-asset exchange platform services, managed services and expert consultancy; and the Global Market Data unit, which offers a broad array of global market information products covering multiple asset classes. With offices across the U.S., Europe, and Asia, NYSE Technologies' advanced integrated solutions for a wide range of services has earned the ability to power the trading operations of global financial institutions and exchanges. For additional information visit: http://www.nyse.com/technologies

Greenline provides superior FIX Protocol and electronic trading technology solutions and services across all asset classes for leading global financial institutions. Greenline's flagship product suite, VeriFIX®, CertiFIX®, MagniFIX®, MetriFIX® and Latency Monitor, delivers end-to-end global connectivity solutions for any electronic trading environment using or migrating to FIX Protocol. In addition, its premier Professional Services consultancy can evaluate and improve clients' business strategy and trading technology operations, leveraging its expertise across all connectivity and messaging protocols. With global reach and client experience, Greenline is ideally positioned to meet the demand for connectivity and related trading technology. Greenline Financial Technologies, Inc. is a member of FIX Protocol Limited – North Americas, and is a wholly-owned subsidiary of MarketAxess Technologies, Inc. For more information, please visit www.greenlinetech.com.

ABOUT ULLINK
Fueling growth on client satisfaction, 100% independent with no tie to any broker or financial institution, ULLINK is a leading provider of comprehensive low-latency connectivity and trading solutions. ULLINK enables latency-sensitive buy and sell side financial institutions to build vendor-neutral trading environments around modular solutions for every asset class: users simply connect their existing applications to the UL BRIDGE connectivity platform, select their destinations and start trading.
ULLINK provides low-latency DMA to over 40 major international markets, and comprehensive care order architectures with OMS, exception management, best execution, and algorithmic trading across the globe. These flexible solutions are available in-house, or through the UL NET global routing network, or as a fully-managed service (UL NET+).
Using fiber-optic connectivity, and co-located with the execution venues whenever possible, UL NET+ offers near-zero latency, while the system's full redundancy and constant monitoring by ULLINK's expert staff ensure unprecedented levels of availability. UL NET+ also includes an advanced pre-trade risk component to filter orders and to monitor positions globally.
ULLINK employs over 180 dedicated professionals with offices in New-York, São Paulo, London, Paris, Hong Kong, Tokyo, and growing. They support customers worldwide, around the clock. ULLINK's proven capacity to deliver reliable software and exceptional services has earned it the trust of hundreds of clients, including many of the world's largest financial institutions.
For more information, please contact sales@ullink.com.


Thomson Reuters is the world's leading source of intelligent information for businesses and professionals. We combine industry expertise with innovative technology to deliver critical information to leading decision makers in the financial, legal, tax and accounting, healthcare and science and media markets, powered by the world's most trusted news organization. With headquarters in New York and major operations in London and Eagan, Minnesota, Thomson Reuters employs more than 50,000 people and operates in over 100 countries. Thomson Reuters shares are listed on the Toronto Stock Exchange (TSX: TRI) and New York Stock Exchange (NYSE: TRI). For more information, go to www.thomsonreuters.com.
Daiwa Securities Capital Markets Co. Ltd. (renamed from Daiwa Securities SMBC Co. Ltd. effective on January 1st, 2010) has built up an impressive track record since its formation in April 1999 in Japan. We are resolved to taking the leadership position in the market, thereby serving the needs of clients, both at home and abroad. Since its foundation, Daiwa has been engaged in a broad range of investment banking operations involved in capital raising, IPOs, Merger & Acquisitions and principal finance amongst others, while expanding conventional sales and trading operations.
Daiwa Securities Electronic Trading - DSET provides clients with a state-of-the-art execution platform that connects traders directly to global equities and derivatives markets. Daiwa has leveraged on its historical strengths in equity trading to provide clients with DART (Daiwa Algorithmic Trading) and access to liquidity that helps in generating trading alpha by reducing market impact & trading costs. Clients can access the DSET suite of tools through their own proprietary systems or third-party systems.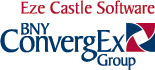 ConvergEx's Eze Castle Software has been a leading provider of global technology solutions that automate the investment process since 1995. The Eze OMS™, a multi-currency, multi-strategy order management system, leverages a real-time, service-component architecture to streamline the investment cycle for all asset classes – from idea generation through settlement. The Eze OMS provides functionality to support:
Portfolio Management – comprehensive modelling; "what-if" analysis; real-time P/L; exposure and liquidity analysis; cash management; portfolio rebalancing
Compliance – fullyconfigurable pre- and post-trade compliance; regulatory, investor and firm rules; hundreds of standard libraries and templates; restricted lists, concentration, comparison, and risk exposures
Trading – flexible, real-time trade blotter; multi-asset class trade and allocation processing; centralised access to 450+ execution venues via FIX including dark pools, crossing engines, ECNs, and advanced trading strategies from 60+ brokers
Operations – vendor-neutral integration with 250+ third parties; auditing; real-time alerting and system monitoring; commission management; reference data management; comprehensive reporting
With offices in Boston, Chicago, New York, Stamford, San Francisco, London, Hong Kong, Singapore, and Sydney, Eze provides nearly 400 clients with a global support model and a personalised, partnership approach towards client service.

UBS draws on its 150-year heritage to serve private, institutional and corporate clients worldwide, as well as retail clients in Switzerland. We combine our wealth management, investment banking and asset management businesses with our Swiss operations to deliver superior financial solutions and manage CHF 2.2 trillion in invested assets. Headquartered in Zurich and Basel, Switzerland, UBS has offices in more than 50 countries, including all major financial centers, and employs approximately 64,000 people. Under Swiss company law, UBS is organized as an Aktiengesellschaft, a corporation that has issued shares of common stock to investors. UBS AG is the parent company of the UBS Group (Group). The operational structure of the Group comprises the Corporate Center and four business divisions: Wealth Management & Swiss Bank, Wealth Management Americas, Global Asset Management and the Investment Bank.
The Investment Bank provides securities and other financial products and research in equities, fixed income, rates, foreign exchange and precious metals. It also provides advisory services and access to the world's capital markets for corporate and institutional clients, governments, financial intermediaries and alternative asset managers and private investors.

Nomura is a leading financial services group and the preeminent Asian-based investment bank with worldwide reach. Nomura provides a broad range of innovative solutions tailored to the specific requirements of individual, institutional, corporate and government clients through an international network in over 30 countries. Based in Tokyo and with regional headquarters in Hong Kong, London, and New York, Nomura employs about 26,000 staff worldwide. Nomura's unique understanding of Asia enables the company to make a difference for clients through five business divisions: retail, global markets, investment banking, merchant banking, and asset management. For further information about Nomura, please visit www.nomura.com

Deutsche Bank is a leading global investment bank with a strong and profitable private clients franchise. A leader in Germany and Europe, the bank is continuously growing in North America, Asia and key emerging markets. With 77,053 employees in 72 countries, Deutsche Bank competes to be the leading global provider of financial solutions for demanding clients creating exceptional value for its shareholders and people.
Within Deutsche Bank, the Global Markets Division is responsible for the origination, sale, structuring and trading of fixed income, equity, commodity, foreign exchange, derivative and money market products.
For more information on Deutsche Bank's suite of electronic trading applications, please contact your Deutsche Bank regional representative:
| | |
| --- | --- |
| US | Tel. +1 212 250 3988 or +1 800 553 1226 |
| Europe | Tel. +44 20 7547 2587 |
| Asia | Tel. +852 2203 6028 |
| Japan | Tel. +813 5156 6642 |
| Australia | Tel. +612 8258 2862 |

HSBC provides a comprehensive range of financial services to more than 125 million customers through four customer groups and global businesses: Personal Financial Services (including Consumer Finance); Commercial Banking; Corporate, Investment Banking and Markets; and Private Banking.
HSBC Global Banking and Markets is an emerging markets-led and financing-focused business that provides tailored financial solutions to major government, corporate and institutional clients worldwide. With offices in more than 60 countries and territories, Global Banking and Markets offers clients geographic reach and deep local knowledge.
In HSBC's Global Markets, the FIX Protocol has been implemented across the four primary asset classes; Equities, Futures, FX and Fixed Income.
HSBC's cross asset FIX implementation helps customers enjoy the benefits of having a single cost effective connection to HSBC Global Markets enabling them to trade a comprehensive mix of products across a large 102 execution destination footprint.
HSBC is a major user of advanced technology. Its e-business channels include the internet, PC banking and telephone banking via both fixed and mobile phones.
HSBC's world-class global presence and local accessibility ensure that the Group is well placed to offer a premier service around the world to all its clients, whether corporate, institutional, government or supranationals with all their financing, risk and investment needs.

IPC Systems, Inc. is a leading provider of indispensable financial trading communications solutions to the world's leading financial services firms and global enterprises. IPC provides its customers with global systems and solutions, as well as a suite of products and enhanced services that includes advanced Voice-over-IP technology and integrated network and 24x7x365 management services in more than 60 countries.
IPC's Electronic Connectivity Services are engineered from the ground up for electronic trading applications. ECS is also fast to deploy, especially among market participants that are already part of IPC's network community. IPC's global Financial Extranet helps banks, inter-dealer brokers, alternative investment firms, asset managers, and broker/dealers connect to the marketplace. Execution venues also rely on IPC, including established exchanges and alternative trading systems such as Multilateral Trading Facilities (MTFs) and Electronic Crossing Networks (ECNs).
With a 35 year history of first-to-markets, IPC is recognized as a technology innovator. IPC performs its own research, development and manufacturing and has a reputation for unrivaled quality with systems routinely achieving 99.999% reliability. Headquartered in New Jersey, USA, IPC has approximately 900 employees throughout the Americas, Europe and Asia-Pacific regions.

Liquidnet is the world's premier institutional investment community, facilitating equities trading for institutional investors worldwide. By giving buy-side traders a first look at a global natural liquidity pool of US$65 billion average daily liquidity (for the quarter ended 31 March 2010), Liquidnet consolidates and delivers the institutional equities market directly to the desktops of more than 600 buy-side trading firms. Institutional investors use Liquidnet to enhance the quality of trade execution, gain price improvement for their trades, and, ultimately, lower overall trading costs. Launched in 2001, Liquidnet now trades in 32 equity markets across five continents. This year, Liquidnet Asia has been awarded: Best Crossing Network 2010 in the Asset Asian Awards, Best Electronic Trading Platform 2009 in the Asia Asset Management Awards, and Best Electronic Trading Platform 2009 in the Asian Banker Awards.

Financial Markets Division
With its sophisticated financial markets solutions, IRESS Market Technology (IRESS) services a broad array of professional and non-professional financial participants. Buy-side, sell-side, retail, institutional and operator traders all rely on the comprehensive IRESS tool suite to conduct their day-to-day business.
The IRESS solutions are delivered via the desktop, web or mobile device, and offer:
Global market data
Buy-side and sell-side order management (OMS and EMS)
Direct exchange connectivity
FIX (Financial Information eXchange) based routing
Smart order routing (BMR)
The extensive IRESS FIX Interface provides direct connectivity between IRESS clients, global order routing systems and clients' internal order systems. IRESS offers FIX connectivity for all its order management solutions, and IRESS clients can choose to manage their FIX connectivity via a front-end administration module that seamlessly integrates into IRESS' products.
IRESS is overwhelmingly the market leader in the supply of equity and derivative systems in Australasia. Furthermore, IRESS has a significant and growing client base in Canada and South Africa, and has recently expanded into Asia with operations centred in Hong Kong and Singapore.

About BNP Paribas

BNP Paribas (www.bnpparibas.com) is one of the six strongest banks in the world according to Standard & Poor's* and the largest bank in the eurozone by deposits. With a presence in more than 80 countries and more than 200,000 employees, including 160,000 in Europe, BNP Paribas is a leading European provider of financial services on a worldwide scale. It ranks highly in its three core activities: Retail Banking, Investment Solutions and Corporate & Investment Banking. In Retail Banking, the Group has four domestic markets: Belgium, France, Italy and Luxembourg. BNP Paribas is rolling out its integrated model across the Europe-Mediterranean zone and boasts a large network in the United States. BNP Paribas Personal Finance is the leader in consumer lending in Europe. In its Corporate & Investment Banking and Investment Solutions activities, BNP Paribas also enjoys top positions in Europe and solid and fast-growing businesses in Asia.

*Within its peer group


CameronTec is the financial industry's leading provider of FIX infrastructure and connectivity solutions; its flagship product CameronFIX universally regarded as the reference standard for reliable, mature FIX engine applications. It is the only long-established FIX engine that delivers continuous, compelling version upgrades.

During FPL's Australia FIX Conference in Sydney, CameronTec will preview CameronFIX: the outcome of 12+ years investment in FIX performance, scalability, interoperability and robustness - and used by larger investment firms, brokers, exchanges and regulators on all five continents for their high performance FIX requirements.

With truly dedicated customer service at the core of everything we do, CameronTec has offices in Sydney, Hong Kong, London, New York, Chicago, Paris and Stockholm.

CameronTec is an Orc Software company.

www.camerontec.com


About Charles River Development
Charles River Development is a front- and middle-office software solutions provider to more than 300 investment firms in the institutional, wealth management/trust, alternative, mutual fund, insurance, pension fund and fund administration/custody markets in over 35 countries. The Charles River Investment Management System (Charles River IMS) is an institutional-class multi-asset, multi-currency software suite that consists of five main modules: Charles River Manager for portfolio management and modeling; Charles River Compliance for real-time pre-trade, in-trade, post-execution and end-of-day compliance monitoring; Charles River Trader for order management, electronic trading and execution management; Charles River Post-Trade for the centralized management of trade matching, confirmation, and settlement workflow; and Charles River Performance for daily performance measurement, attribution, and performance risk.
Charles River IMS features a modern, proven, N-Tier service oriented architecture (SOA) that is highly scalable and supports continuous 24x7 operations. Message-based APIs and exposed Web Services facilitate rapid systems integration. The system is fully integrated with the Charles River Network, a broker-neutral, financial network that incorporates global real-time electronic trading via FIX (Financial Information eXchange). Charles River also offers comprehensive FIX network and implementation services, as well as hosting and application management solutions.
Founded in 1984, Charles River maintains headquarters in Boston and primary offices in Beijing, London, Melbourne, New York, Paris, Singapore and Tokyo and has a local presence in every other major financial center of the world.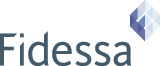 Fidessa group is the leading supplier of multi-asset trading, portfolio analysis, decision support, compliance, market data and connectivity solutions for firms involved in trading the world's financial markets. Fidessa's products and services are built on the simple vision of making it easier to buy, sell and own financial assets of all types on a global basis.
Fidessa's products and services are used by over 85% of tier-one, global financial institutions and, uniquely, serve both the buy-side and sell-side communities.
Fidessa's global network carries $700 billion of flow a month covering DMA, Care and Algorithmic orders, IOIs and FIX Allocations between over 2,400 buy-sides and 550 brokers across 142 markets worldwide.
Headquartered in London and with operations across Europe, North America, Asia and the Middle East, Fidessa supports over 26,000 users across 900 clients, serving a broad spectrum of customers from major investment banks and asset managers through to specialist niche brokers and hedge funds.
Fidessa group is listed on the London Stock Exchange (symbol FDSA) and is a FTSE 250 company. Fidessa has a turnover of around £250m, has delivered 30% compound growth since its 1997 listing and now employs 1,500 people globally.


Bloomberg L.P. began in 1981. Mike Bloomberg's goal was to create an information service, news, and media company that provides business and financial professionals with the tools and data they need on a single, all inclusive platform.
The New York-based company employs more than 10,000 people in over 135 offices around the world. Bloomberg is about information: accessing it, reporting it, analyzing it and distributing it, faster and more accurately than any other organization. The BLOOMBERG PROFESSIONAL® service, the core product of Bloomberg, is the fastest-growing real-time financial information network in the world.
The BLOOMBERG PROFESSIONAL service is the source of real-time and historical financial news and information for central banks, investment institutions, commercial banks, government offices and agencies, law firms, corporations and news organizations in over 160 countries.
Our customers trade, do research, and communicate using the BLOOMBERG PROFESSIONAL service to help them make decisions and to execute. Information is delivered to their desktops in whatever way they need it - any time, anywhere.
MEDIA SPONSORS


Automated Trader is the first global magazine dedicated to automated and algorithmic trading, and offers in-depth business and technical coverage through comprehensive news, features, in-depth articles on best practice/techniques and detailed user case studies. In addition to thousands of CTAs, hedge funds, proprietary trading operations and conventional asset managers globally, Automated Trader is also read by all major sellside participants in automated and algorithmic trading.