CameronTec Group is the global standard in FIX connectivity incorporating trading technology and professional services that today powers the largest user base among financial institutions.
Uniquely positioned as a software and service provider for enterprise, hosted and managed platforms, our dedicated professional services team ensures optimal integration and deployment performance.
Catalys is our flagship offering, underpinned by our market-leading connectivity technology and engineered on the widely acknowledged standard in FIX engines, CameronFIX.
The Greenline FIX integration, testing and management solutions, comprising VeriFIX®, CertiFIX®, MagniFIX®, MetriFIX® and Exchange Central, build out our offering to provide end-to-end global connectivity solutions for any electronic trading environment using or migrating to FIX and proprietary protocols.
Catalys Market Access offers FIX-powered gateways to more than 60 equity, derivative and FX markets across the globe, as a locally deployed or managed, hosted service.
Our solutions are tested and trusted by the world's best firms in over 50 countries, on all five continents, that represent the broadest cross section of tier 1 and 2 investment banks, brokers, fund managers, exchanges, regulators, and the ISV community.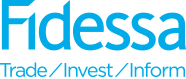 Exceptional trading, investment and information solutions for the world's financial community.
New technology, new regulation, new challenges: making money in today's financial markets is all about staying ahead of the curve. Having the capability to spot new trends and act fast turns change into opportunity. That's why 85% of the world's premier financial institutions trust Fidessa to provide them with their multi-asset trading and investment infrastructure, their market data and analysis, and their decision making and workflow technology. It's also why $12 trillion worth of transactions flow across our global network each year. Because we're the market leader, we can also offer unique access to the world's largest and most valuable trading community of buy-side and sell-side professionals, from global institutions and investment banks to boutique brokers and niche hedge funds.
Fidessa is a global business with scale, resilience, ambition and expertise. We've delivered around 25% compound growth since our stock market listing in 1997 and we're recognised as the thought leader in our space. We set the benchmark with our unrivalled set of mission-critical products and services and, uniquely, serve both the buy-side and sell-side communities. Ongoing investment in our leading-edge, integrated solutions ensures Fidessa remains the industry's number one choice.

As one of the world's leading banks, Credit Suisse provides its clients with private banking, investment banking and asset management services worldwide. In its Investment Banking business, Credit Suisse offers securities products and financial advisory services to users and suppliers of capital around the world. Operating in 57 locations across 30 countries, Credit Suisse is active across the full spectrum of financial services products including debt and equity underwriting, sales and trading, mergers and acquisitions, investment research, and correspondent and prime brokerage services. Further information about Credit Suisse can be found at www.credit-suisse.com.
Advanced Execution Services® (AES) is Credit Suisse's award-winning suite of algorithmic trading strategies, tools, and analytics for global trading across equities, options, futures and foreign exchange. With AES's tools, traders can improve performance versus benchmarks, work orders on multiple liquidity pools, and add consistency to the trading process. The AES team is dedicated to a philosophy of constant improvement and innovation. AES continues to evolve as new trends develop in the marketplace and as our research teams discover more effective trading techniques. This is why AES has been recognized consistently as the leader in algorithmic trading. For more information please contact AES® Trading Desk +852 2101 7258 / (toll free) +800 222 2334.

Morgan Stanley is a leading global financial services firm providing investment banking, securities, investment management and wealth management services. The Firm's employees serve clients worldwide including corporations, governments, institutions and individuals from more than 1,300 offices in 42 countries.
Morgan Stanley Electronic Trading (MSET) provides a complete spectrum of services from pre-trade analytics and execution to post-trade execution performance analysis and commission management. We offer a comprehensive algorithmic trading suite and various direct market access (DMA) strategies, including our smart order routing technology and our dark liquidity pool aggregator. Whether you are connecting to us via a third-party order management system or using our Morgan Stanley Passport execution management system, our global product offering provides seamless access to trade portfolios, single stocks, ETFs, options, futures, swaps, and foreign exchange. Our team is committed to providing stellar trading solutions for the most demanding specifications.


Macquarie Group is a global financial services provider. It acts primarily as an investment intermediary for institutional, corporate and retail clients and counterparties around the world.
Macquarie has built a uniquely diversified business. It has established leading market positions as a global specialist in a wide range of sectors, including resources, agriculture and commodities, energy and infrastructure, with a deep knowledge of Asia-Pacific financial markets.
Alignment of interests is a longstanding feature of Macquarie's client-focused business, demonstrated by its willingness to both invest alongside clients and closely align the interests of shareholders and staff.
Macquarie's diverse range of services includes corporate finance and advisory, equities research and broking, funds and asset management, foreign exchange, fixed income and commodities trading, lending and leasing and private wealth management.
Macquarie Group Limited is listed in Australia (ASX:MQG; ADR:MQBKY) and is regulated by APRA, the Australian banking regulator, as the owner of Macquarie Bank Limited, an authorised deposit taker. Macquarie also owns a bank in the UK, Macquarie Bank International Limited, which is regulated by the Financial Conduct Authority and the Prudential Regulation Authority.
Founded in 1969, Macquarie employs more than 13,900 people in 28 countries. At 31 March 2014, Macquarie had assets under management of $A427 billion.

Liquidnet is the global institutional trading network that connects over 700 of the world's top asset managers to large-scale equity trading opportunities across the globe - 42 markets across five continents. Liquidnet is a leader in large block trading globally going beyond what the retail market can provide by defending and securing the integrity and the anonymity of the block trade while continuously looking for ways to bring in new sources of safe, actionable liquidity from asset management firms, exchanges, brokers and corporations. For more information, visit www.liquidnet.com.

About Bloomberg
Bloomberg, the global business and financial information and news leader, gives influential decision makers a critical edge by connecting them to a dynamic network of information, people and ideas. The company's strength - delivering data, news and analytics through innovative technology, quickly and accurately - is at the core of the Bloomberg Professional service, which provides real time financial information to more than 319,000 subscribers globally. Bloomberg's enterprise solutions build on the company's core strength, leveraging technology to allow customers to access, integrate, distribute and manage data and information across organizations more efficiently and effectively.
In today's changing and complex regulatory landscape, the Bloomberg Professional service offers an unmatched desktop solution to monitor, assess and manage risk. Bloomberg was the first to receive approval from Commodity Futures Trading Commission (CFTC) and operate a multi-asset swap execution facility (SEF).
For more information, visit www.bloomberg.com. The Bloomberg Professional service is owned and distributed by Bloomberg Finance L.P.


TORA is Asia's leading provider of advanced trading technology and financial services. TORA's unrivalled solutions span the entire trading process, offering a full suite of trade execution capabilities in markets across Asia, North America and Europe. TORA's high-performance EMS/OMS has been designed from the ground up by traders, and is currently used by traders at hedge funds, long-only funds and sell-side proprietary trading desks. TORA also provides clients with access to its unique liquidity pools including Asia's leading non-displayed matching engine. TORA's dedicated Asia trading desk delivers to buy-side clients unmatched Asia expertise and extensive analytics focused on best execution. TORA's extensive suite of proprietary algorithms (trading and strategy-focused) is fully customizable and broker neutral. TORA has over 210 employees dedicated to Asia, with offices in Tokyo, Hong Kong, Singapore, Sydney, Romania, New York, Los Angeles and San Francisco. Additional information is available at www.tora.com.

Bank of America Merrill Lynch
Trader Instinct™ - The Global Equities Trading and Consulting Platform

Trader Instinct™

When you Execute with Instinct® through Bank of America Merrill Lynch, you have a global platform of trading professionals and tools to help you access the natural liquidity provided by one the world's largest private client and institutional networks. Our Trader Instinct™ platform helps you to achieve high quality execution by drawing on our expansive market presence, knowledge and experience, trading acumen and strategies, financial capital and liquidity destinations. All delivered through one smart global platform that continually adapts to real-time market signals to align your trade objectives and conviction.

Eze Software Group is a premier provider of global investment technology for the front, middle, and back office. Eze Software Group partners with more than 1,500 buy-side and sell-side institutions in 30 countries across North and South America, EMEA, and Asia Pacific. Its clients include broker-dealers, endowments, family offices, hedge funds, institutional asset managers, mutual funds, pension funds, and professional individual investors.
Eze Software employs more than 750 people worldwide. It is headquartered in Boston with offices in Atlanta, Chicago, Dallas, Hong Kong, London, New York, Rio de Janeiro, San Francisco, Singapore, Stamford, and Sydney.
Formed in 2013, Eze Software brings together the proven success of the RealTick EMS®, Eze OMS™, and Tradar PMS™ teams. Offering award-winning products and unparalleled customer service, Eze Software Group is committed to providing cutting-edge solutions for your investment needs.
For more information, contact sales@ezesoft.com or visit www.ezesoft.com.


Ullink is a global provider of market leading multi-asset trading technology and infrastructure for buy-side and sell-side market participants. Trusted by over 150 of the world's top-tier banks and brokers for consistent, reliable access to the most current and innovative solutions available. Since 2001, Ullink has established itself as one of the fastest growing technology companies in the industry.

We are proud of our robust, cutting-edge infrastructure solutions developed entirely in-house. Our uniquely modular product offering was driven by our passion and ambition for sound development principles. We give clients the freedom to choose from modular products tailored to their individual needs, as well as fully serviced solutions for an entire trading infrastructure, supported by 14 data centers world-wide.

Ullink manages over 450 trading platforms daily, is connected to more than 100 of the world's leading liquidity and exchange venues and offers over 700 different FIX and API adapters. Privately held, Ullink has offices in New York, London, Paris, Hong Kong, Tokyo, Singapore, São Paulo, Cluj and Sydney.

For more information, please contact sales@ullink.com or visit www.ullink.com.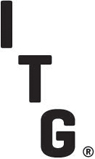 ITG is an independent broker partnering with global portfolio managers and traders throughout the investment process, from investment decision through to settlement. With our launch of the POSIT® crossing network in 1987, we founded ITG with a strong commitment to empower buyside investors. And over the years, we've continued to deepen that commitment by creating a powerful network of intellectual capital, true industry experience, and market-leading technology to offer the unmatched insights that help clients generate and preserve alpha.
With 17 offices in 10 countries and multi-asset capabilities that support the needs of large equity portfolios, we combine the power of global reach with the precision of local vision. Bringing together market-leading tools and unmatched expertise, we have helped clients understand market trends, improve performance, mitigate risk, and navigate increasingly complex markets.
We are your trusted, independent partner offering objective insights and guidance through complicated and changing global market structures.

As the equity execution services arm of the Nomura Group, Instinet Incorporated's subsidiaries provide independent, agency-only brokerage services to clients throughout the world. Through its advanced suite of electronic trading tools, experienced high-touch trading group and unparalleled access to insightful content and unique agency-only liquidity, Instinet helps institutions lower overall trading costs and ultimately improve investment performance. Over the course of its 40+ year history, Instinet has introduced a range of now industry-standard trading technologies as well as the world's first major electronic trading venue, one of the first U.S. ECNs and, most recently, the Chi-X businesses.

Traiana, Inc. (www.traiana.com) provides global banks, broker/dealers, buyside firms and trading platforms with services to monitor pre- trade risk and automate post-trade processing of financial transactions in listed and over-the-counter trading markets. We take the complex problems of both the markets and individual organizations and solve them in a creative way, so firms can implement the most cost-effective solution. Traiana's solutions and the Harmony Network have become the market standard for post-trade processing of foreign exchange, exchange traded derivatives, fixed income, CDS and synthetic and cash equity transactions. Traiana, an ICAP company, is headquartered in New York City with offices in Chicago, Hong Kong, London, Singapore, Tel Aviv and Tokyo.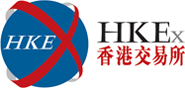 HKEx Group is a leading operator of exchanges and clearing houses, and one of the world's largest exchange groups by market capitalisation. The Group includes HKEx, the company that operates Hong Kong's securities and derivatives markets and is the frontline regulator of companies listed in Hong Kong. In addition, HKEx provides clearing and settlement services through its clearing houses. The Group also owns the London Metal Exchange, the world's premier base metals market, and is an equal joint-venture partner with the Shanghai and Shenzhen stock exchanges in China Exchanges Services Company, which develops cross-border indices based on products traded on the three markets.
For further information, please visit www.hkexgroup.com.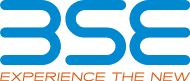 BSE is India's fastest exchange with a response time of 200 microseconds. BSE had played a prominent role in developing the Indian capital market. BSE is a corporatized and demutualised entity, with a broad shareholder-base which includes two leading global exchanges, Deutsche Bourse and Singapore Exchange as strategic partners. BSE provides an efficient and transparent market for trading in equity, debt instruments, equity derivatives, currency derivatives, interest rate derivatives, mutual funds and stock lending and borrowing. BSE also has a dedicated platform for trading in equities of small-and-medium enterprises (SME). BSE provides a host of other services to capital market participants including risk management, clearing, settlement, market data services and education. It has a global reach with customers around the world and a nation-wide presence. BSE systems and processes are designed to safeguard market integrity, drive the growth of the Indian capital market and stimulate innovation and competition across all market segments. Indian Clearing Corporation Limited, the wholly owned subsidiary of BSE, acts as the central counterparty to all trades executed on BSE platform and provides full novation guaranteeing the settlement of all bonafide trades executed on the BSE Platform. BSE Institute Ltd, a fully owned subsidiary of BSE, runs one of the most respected capital market educational institutes in the country. Central Depository Services Ltd. (CDSL), a subsidiary of is one of the two central depository services in India.

Telstra Global is a leading supplier of managed network services and international data, voice and satellite services. It is a division of the leading Australia-based, tier 1 telecommunications and media services company, Telstra Corporation Limited, and owns one of the most technologically advanced IP backbone networks in the world.
Telstra provides global telecommunications services and solutions and is an expert in bringing the advantages of customer centric managed network solutions to the business community. Together with its offshore subsidiaries and international investments, Telstra serves many the world's top companies, spanning Europe, Asia Pacific and the Americas. Telstra Global is ideally suited to provide your IT solutions, with its experience and expertise; security and reliability; trust and financial strength.
Telstra operates award-winning networks which are amongst the largest in Asia Pacific. We have operating licences and landing rights in most major Asian markets, the US and EMEA, facilitating access to over 1,900 PoPs in 230 countries and territories.

TradingScreen is the leading independent provider of liquidity, trading, and investment technology via SaaS to the financial community. TradingScreen's goal is to simplify the complexity of markets, by consolidating all investment workflows for exchange-traded and OTC instruments on a single platform. TradingScreen brings the major, global sell-side participants, leading regional brokers and the largest Buy side firms to a common environment, delivering market access, order- and liquidity-management and Investment services. The benefit to clients is an exceptional reach across counterparties, asset classes, and geography, and a full integration of services front to back. TradingScreen provides global coverage from offices in Chicago, Geneva, Hong Kong, London, New York, Paris, São Paulo, Singapore, Sydney and Tokyo. For more information on TradingScreen, visit http://www.tradingscreen.com.

Markit is a leading global diversified provider of financial information services. We provide products that enhance transparency, reduce risk and improve operational efficiency. Our customers include banks, hedge funds, asset managers, central banks, regulators, auditors, fund administrators and insurance companies. Founded in 2003, we employ over 3,000 people in 11 countries. For more information, please see www.markit.com.

About SunGard's Solutions for Capital Markets
SunGard's solutions for capital markets help banks, broker-dealers, FCMs and other financial institutions improve the efficiency, transparency and control of their trading and processing. From market connectivity, trade execution and securities financing to accounting, data management and tax reporting, our solutions provide cross-asset support for the entire trade lifecycle.
About SunGard's Trading and Position Management Solutions
SunGard's Valdi is a suite of electronic trading solutions for equities and listed derivatives. Valdi offers both fully automated and high touch order management, trade execution and liquidity management; pre- and post-trade risk and compliance; and market data. With a suite of hosted services and connectivity to the SunGard Global Network (SGN), Valdi helps customers cost-effectively execute trades across multiple platforms, instruments and geographies.
SunGard's Front Arena is a global capital markets solution that delivers position control across multiple asset classes and business lines. Integrating sales and distribution, trading and risk management, and settlement and accounting, Front Arena helps capital markets businesses around the world improve performance, transparency and automation.
For more information, please visit www.sungard.com/capitalmarkets.


Transaction Network Services (TNS) was one of the world's first organizations to offer a low latency network dedicated to meeting the unique needs of the financial community. Since those pioneering days, we've expanded our highly secure network's coverage globally and allow end user to connect in over 45 countries, including in the Americas, Europe and the Asia-Pacific region.
We can currently deliver:
Access to e-Commerce and FIX connectivity, proprietary trading, broker dealers, exchanges, MTFs, ATS and ECNs.
Third party and order routing services
On-net connectivity within days of request
24/7/365 network monitoring
Customer portals, for ordering and monitoring
Connection to over 1800 financial community endpoints around the world
Strategic hosting /co-location
Participants include: fund managers, proprietary traders, broker dealers, exchanges, MTFs, ATS and ECNs.
Asset classes supported include: equities, foreign exchange, derivatives, fixed income and options hosting.
For further information, please e-mail financial@tnsi.com, visit www.tnsfinancial.com or call +852 3103 1095.

J.P. Morgan's Electronic Client Solutions (ECS) designs, distributes and services leading-edge analytics, execution and liquidity products globally to J.P. Morgan's institutional trading clients. The complete ECS suite of electronic products is designed to source liquidity effectively across an ever-changing landscape of liquidity centers, minimize transaction costs and maintain anonymity for our clients. It includes pre- and post-trade analytics, global direct market access and smart order routing, global algorithmic trading products and differentiated liquidity.

The ECS offering is bolstered by its connectivity to the unmatched liquidity of JPMorgan Chase as well as J.P. Morgan's tradition of superior client service and steadfast commitment to be best in class. For our clients, ECS strives to be the advisor of choice and a valued, best-in-class global electronic trading solutions provider. ECS is committed to delivering exceptional client outcomes through a combination of subject matter expertise, value-added products and access to differentiated liquidity, all built upon a foundation of operational excellence.

ECS is a part of the full-service global equities platform within J.P. Morgan's Corporate & Investment Bank, a global leader across banking, markets and investor services. The world's most important corporations, governments and institutions entrust us with their business in more than 100 countries. With $19.7 trillion of assets under custody, the Corporate & Investment Bank provides strategic advice, raises capital, manages risk and extends liquidity in markets around the world. Across our business, our goal is to help clients succeed, contribute to orderly and well functioning markets and support global economic growth.

First Derivatives is a leading provider of products and consulting services to the capital markets industry. Focused on financial institutions that work cross-asset, often with multi-system and/or high volume trading activities, the Company scopes, designs, develops, implements and supports a broad range of mission critical data and trading systems across front, middle and back-office operations. More recently First Derivatives has delivered to ASIC the market leading surveillance solution for exchanges and regulators and now increasing its presence in Asia with new offices in Singapore and Hong Kong in addition to Sydney.

Incorporated in 1996, First Derivatives has served the capital markets industry since its incorporation. The Company holds a niche market position in terms of domain knowledge of capital market asset classes (equities, fixed income, foreign exchange, commodities, etc), as well as expertise in leading financial services systems (such as Calypso, Murex, Opics, Summit, Principia, Opus, Wall Street, kdb+, etc). The Company continues to work closely with leading global financial institutions to enable client proprietary and 3rd Party systems cope with the demands of high volume, complex trading in an increasingly regulated market. This combination of domain knowledge and technical expertise in leading financial services technologies has motivated the Company to invest in developing its own product suite.

With over 170 clients worldwide, including UBS, Barclays, Berenberg Bank, GBM, Bank of America Merrill Lynch, Goldman Sachs, and JP Morgan, FIX Flyer develops advanced technology for managing complex, multi-asset, institutional securities trading using highly scalable software and network technologies. FIX Flyer provides Managed FIX services, the Daytona trade surveillance monitor, the Ignition regression testing, certification and trade validation tool; Flyer Online OMS; and tools for commission and risk management. The Flyer Engine is the first FIX server designed to manage high volume, ultra low latency trading networks and ECNs, easily scaling to thousands of connections. FIX Flyer hosts and partners with Equinix, the leading global provider of network-neutral data center and interconnection services and Netezza, the world's leading data warehouse appliance company. FIX Flyer is an IBM Business Partner with real world experience in IBM WebSphere LLM, MQSeries, and HS22 blade server hardware. FIX Flyer has headquarters in New York City with offices in Boston and Hyderabad India. Visit fixflyer.com for company information and to request a free demonstration. Follow us on twitter.com/fixflyer.

About NICE Actimize

NICE Actimize is the largest and broadest provider of financial crime, risk and compliance solutions for regional and global financial institutions, as well as government regulators. Consistently ranked as number one in the space, NICE Actimize experts apply innovative technology to protect institutions and safeguard consumers and investors assets by identifying financial crime, preventing fraud and providing regulatory compliance. The company provides real-time, cross-channel fraud prevention, anti-money laundering detection, and trading surveillance solutions that address such concerns as payment fraud, cyber crime, sanctions monitoring, market abuse, customer due diligence and insider trading.

CIMB is a leading regional Asia-Pacific banking group and Malaysia's second largest financial services provider. It offers consumer banking, wholesale banking, Islamic banking, asset management, and insurance products and services. CIMB's investment bank is the largest in Asia Pacific (ex-Japan), with a presence in 18 countries, and proven access to unique pools of liquidity, particularly in Southeast Asia. The investment bank offers a full suite of financial services to a global client base, including institutional equity sales, trading and research, mergers and acquisitions, and debt and equity underwriting. In 2012-13, CIMB led 4 out of the 10 largest IPOs in Asia Pacific and acted as book runners on 35 IPOs, totalling US$4bn in value.

CIMB's Equity Execution Services (EES) desk provides clients with Program Trading, Direct Market Access (DMA) as well as access to a comprehensive set of advanced trading algorithms. EES adopts a quantitative, research-led, approach to electronic trading providing clients with leading edge analytic tools and algorithms which deliver superior performance and are tailored to suit their individual execution needs. EES strives to combine CIMB's core local trading and content expertise with a leading global advanced execution capability.

UBS draws on its 150-year heritage to serve private, institutional and corporate clients worldwide, and retail clients in Switzerland. Its business strategy is centered on its pre-eminent global wealth management businesses and leading universal bank in Switzerland. Together with a client-focused Investment Bank and well-diversified Global Asset Management business, UBS will expand its premier wealth management franchise and drive growth across the Group.
The Investment Bank provides corporate, institutional and wealth management clients with expert advice, innovative financial solutions, outstanding execution and comprehensive access to the world's capital markets. It offers investment banking and capital markets, research, equities, foreign exchange, precious metals and tailored fixed income services in rates and credit through its business units - Corporate Client Solutions and Investor Client Services. The Investment Bank actively participants in capital markets flow, including sales, trading and market-making across a range of securities.
UBS is present in all major financial centers worldwide. It has offices in more than 50 countries, with about 35% of its employees working in the Americas, 36% in Switzerland, 17% in the rest of Europe, the Middle East and Africa and 12% in Asia Pacific. UBS employs about 61,000 people around the world. Its shares are listed on the SIX Swiss Exchange and the New York Stock Exchange (NYSE).

Emulex, a leader in network connectivity, monitoring and management, provides hardware and software solutions enabling unrivaled end-to-end application visibility, optimization and acceleration for global networks that support enterprise, cloud, government and telecommunications. The Endace division of Emulex provides network visibility products that deliver complete network performance management at speeds up to 100Gb Ethernet. Visit www.emulex.com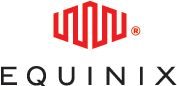 Equinix, Inc. (Nasdaq: EQIX), connects more than 4,500 companies directly to their customers and partners inside the world's most networked data centers. Today, enterprise, cloud, networking, digital media and financial services companies leverage the Equinix interconnection platform in 32 strategic markets across the Americas, EMEA and Asia-Pacific. By connecting directly to their strategic partners and end users, customers are forming dynamic ecosystems inside Equinix. These interconnected ecosystems enable companies to optimize the performance of their content and applications and protect their vital digital assets.

Charles River provides an end-to-end solution to automate front- and middle-office investment management functions across asset classes on a single platform. The solution offers a simplified operating model that includes enterprise software, data, application management/upgrades, hosting and FIX network to improve investment professional productivity, control risk and lower technology costs. Charles River serves more than 350 investment firms in 43 countries in the institutional asset and fund management, private wealth, alternative investments, insurance, banking, and pension markets.
The Charles River Network is a broker-neutral financial network that supports global electronic trading via FIX and provides access to hundreds of global liquidity venues. Full integration between the Charles River Network and Charles River IMS ensures fast and reliable direct access between buy-side clients, sell-side brokers and trading venues to simplify system management and improve trading reliability. Charles River FIX Network Services offer clients complete FIX software administration, connectivity management and support for each sell-side broker and trading destination. These services eliminate FIX network administration and increase network reliability through continuous end-to-end testing, certification and monitoring.

London Stock Exchange Group (LSE.L) is a diversified international exchange Group that sits at the heart of the world's financial community. The Group can trace its history back to 1801.
The Group operates a broad range of international equity, bond and derivatives markets, including London Stock Exchange; Borsa Italiana; MTS, Europe's leading fixed income market; and the pan-European equities platform, Turquoise. Through its markets, the Group offers international business, and investors, unrivalled access to Europe's capital markets.
Post trade and risk management services are a significant and growing part of the Group's business operations. LSEG operates CC&G, the Rome headquartered CCP and Monte Titoli, the significant European settlement business, selected as a first wave T2S participant. The Group is also a majority owner of leading multi-asset global CCP, LCH.Clearnet.
The Group offers its customers an extensive range of real-time and reference data products, including Sedol, UnaVista, Proquote and RNS. FTSE calculates thousands of unique indices that measure and benchmark markets and asset classes in more than 80 countries around the world.
London Stock Exchange Group is also a leading developer of high performance trading platforms and capital markets software. In addition to the Group's own markets, over 30 other organisations and exchanges around the world use the Group's MillenniumIT trading, surveillance and post trade technology.
Further information can be found at: www.lseg.com


IPC is a leading global provider of specialized communications solutions for the financial trading community. With a 100-percent focus on this sector and over 40 years of expertise, IPC provides customers with integrated solutions that support traders and participants across the entire trade lifecycle including sell-side and buy-side financial institutions, inter-dealer brokers, liquidity venues, clearing and settlement firms, independent software vendors, corporate finance departments, financial information exchange providers and market data providers. IPC's offerings include a unified communications/application platform, award-winning hard and soft turrets, managed voice and data network connectivity solutions and dedicated service and support. IPC's global reach extends to more than 60 countries - including a network of 5,000 customer sites over 630 cities and an installed base of approximately 118,000 trading positions deployed worldwide. Headquartered in Jersey City, New Jersey, IPC has approximately 900 employees located throughout the Americas and the EMEA and Asia-Pacific regions. For more information, visit www.ipc.com.

Exactpro Systems specialises in automated Quality Assurance testing solutions for the wholesale financial services industry.
To achieve the most effective automated testing we develop and supply our own software testing tools suite, based on open source solutions.
Our team has in-depth understanding of the technologies and business logic behind matching engines, smart order routing, algorithmic trading, order management, market data dissemination, straight-through processing, clearing and settlement for equities, fixed income, FX, listed and OTC derivatives.
Our existing customers include investment banks, brokers, buy-sides, technology vendors, and execution venues. In addition to functional and non-functional testing we also provide services to verify our customers systems are compliant with regulations. We have considerable experience working in ultra-low latency systems and FIX-based solutions.
Exactpro is a young and dynamic company; through our university relationship program we have been able to attract and retain a superb technical team of talented individuals.
All of our existing customers have been delighted with the QA tools and services we provide, which are delivered at highly competitive cost.
Are you considering improving quality, time to market, regulatory compliance, reducing cost or latency? If so how may we assist you? Visit exactpro.com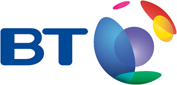 BT Firmly focused on the financial services sector
Over 30 years' experience providing network-centric, mission-critical services for data and voice communications and hosting in the financial community including banks, brokers, exchanges, investment managers, payment processors, hedge funds, financial application providers, CCPs and CSDs. We have an existing user community of thousands of financial institutions around the world that already use our award winning BT Radianz Services for the financial sector. Our solutions cover the entire trade lifecycle and range of trading strategies.


MarketPrizm brings together a compelling combination of industry, trading and technology expertise. MarketPrizm is dedicated to helping financial services firms better manage their infrastructure, trading and technology requirements. We offer a range of services which include raw and normalised market data delivered on PrizmNet, the ultra-fast and dedicated multi-venue connectivity infrastructure for the financial trading industry. Founded in 2009, MarketPrizm is part of Colt Technology Services.
With over 20 years proven experience in the world's most demanding markets, NASDAQ OMX is the world's largest exchange technology provider, powering 1 in 10 of the world's securities transactions. Our integrated multi-asset trading and clearing platforms can help trade and clear any and every financial instrument on the planet. No trading platform is faster or more scalable. Our market-leading surveillance and risk management offerings promote market integrity by providing real-time, cross-market risk monitoring and surveillance across the globe. NASDAQ OMX's commercial technology business provides technology and advisory services to over 80 marketplaces, clearing organizations and central securities depositories in over 50 countries. More than 90 brokers in 65 markets leverage our surveillance solutions. Our capabilities are unique, unmatched by any exchange technology provider in the world. Please visit us at http://www.nasdaqomx.com/technology/.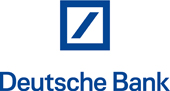 About Deutsche Bank
Deutsche Bank is a leading client-centric global universal bank. Its businesses encompass a wide range of products and services in investment, corporate and retail banking as well as in asset and wealth management. The Group operates in all regions of the world.
About Autobahn
Autobahn Equity is Deutsche Bank's algorithmic trading platform, providing you with access to execution solutions in markets worldwide. The platform combines award-winning algorithms with our direct market access (DMA) offering for smarter liquidity.
About Stealth & SuperX Plus
Stealth is Deutsche Bank's next generation liquidity seeking algorithm. The strategy utilises advanced high frequency alpha models to source dark and bright liquidity, identifying short term market signals for smarter executions. By continually adapting to intraday market conditions, Stealth rapidly captures trading opportunities when quality liquidity is discovered.
SuperX Plus intelligently seeks dark liquidity while offering a sophisticated level of order protection for smarter execution. It is dark trading made intelligent, bringing you global access to the best pools of liquidity. The algorithm provides access to deep, diverse liquidity without advertising your size or intent to the market, minimizing the risk of information leakage.

www.db.com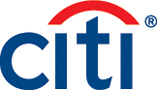 Citi Electronic Markets
The right choice will get you there.
When it comes to choosing electronic execution solutions, you need a global provider that can manage all of your trading needs. You want premium execution tools, unique liquidity and innovative technology that meet the challenges of today's complex global markets. Citi Electronic Markets and its highly ranked products will get you there.
Citi
Citi, the leading global financial services company, has some 200 million customer accounts and does business in more than 100 countries, providing consumers, corporations, governments and institutions with a broad range of financial products and services, including consumer banking and credit, corporate and investment banking, securities brokerage, and wealth management. Citi's major brands include Citibank, CitiFinancial, Primerica, Smith Barney and Banamex. Additional information may be found at www.citigroup.com or www.citi.com.

Cocktail Sponsor

---