Tora is the recognized leader in electronic trading platforms and access to liquidity focused on Asia. Tora offers a unique portfolio of products that have been developed to specifically address the trading challenges unique to Asia. Tora's products include:
TORA Compass – the most comprehensive multi-market, multi-broker, multi-product trading platform with electronic access to more than 75 global and regional brokers, 24 exchanges in 14 countries and over 10 off-exchange liquidity venues as well as over 150 algorithmic trading strategies;

TORA Equity Trading – an agency-only trading desk that combines the strength of the TORA Compass platform and traditional brokerage relationships to provide clients with first-class execution capabilities; and

TORA Clearpool – an automated facilitation product that offers transparent off-exchange liquidity for Asia.
Tora processes over 25% of all electronic trading on the Tokyo Stock Exchange each month. Utilizing state-of-the-art infrastructure, Tora provides low latency, 99.99% up time and high reliability across multiple markets. Tora's products are provided in an application service provider (ASP) model, and require no IT infrastructure or staff at the client site. The trading platform integrates with a full complement of third-party and proprietary order management, portfolio management, risk, accounting and other back-office and compliance systems.



Instinet is an electronic trading pioneer, having established the world's first significant electronic trading venue in 1969, one of the first recognized U.S. ECNs in 1997 and the first pan-European MTF in 2007. Through its subsidiaries and affiliates, Instinet operates two distinct business lines: a global network of agency-only brokers that seek to help institutions lower overall trading costs and improve investment performance through the use of innovative electronic trading products, including smart-routing, algorithms, DMA, dark pools and EMS platforms, and also provide sales trading, commission management services and independent research; and the Chi-X® trading systems, which aim to improve the efficiency of capital markets globally by providing high-performance, low-cost alternative execution venues. Instinet is a wholly-owned subsidiary of Nomura Holdings, Inc. For more information, please visit www.instinet.com.

Chi-X® - innovators of low cost, high speed alternative execution venues

Chi-X® will soon deliver order-driven alternative execution venues to equity markets around the world, offering low-cost, high-speed alternatives to trading on the traditional stock exchanges.

Chi-X's innovative and sophisticated proprietary technology– already in operation in Europe and Canada – will offer a low-cost, high-speed trading platform. When combined with several innovative order types, trading often results in tighter bid-ask spreads than the traditional exchanges, which ultimately helps deliver price improvement opportunities to participants and their end clients.

By offering a competitive alternative, Chi-X believes markets will become more attractive to the international investment community.

For further information, please contact:

Joseph Marchal Robert Rooks
Chief Executive Officer APAC Chief Administration Officer APAC
joseph.marchal@chi-x.com robert.rooks@chi-x.com

www.chi-x.com


Orc Software is the world's leading global provider of technology for advanced derivatives trading and connectivity. With over 20 years of success, Orc provides solutions and services to its worldwide customers from its 13 offices across Asia Pacific, North America and Europe. Orc's customers include leading banks, trading and market-making firms, exchanges, brokerage houses, institutional investors, hedge funds and software vendors.
Orc Software is co-exhibiting with local partner Chelmer. Visit us to know more about our proven solutions...
• Delivering latest Derivatives and Market Making capabilities
• Rapid deployment of proven algorithmic trading tools with sub- millisecond latency
• Pricing and volatility APIs for multi-asset class trading
• Open API for the integration to middle and back office systems
• Real-time execution on 100+ electronic Exchanges
• The latest 4th generation CameronFIX platform
For more information or to book a meeting, please send an Email to sales_asia@orcsoftware.com
Chelmer is a technology services provider to the financial services industry. Its services include consulting, project management, implementation and software product development. Chelmer provides a range of FIX services including consulting and implementation, and has been responsible for developing several exchange/market gateways for different types of markets including equities and derivatives using the Cameron FIX gateway. Chelmer's FIX products include web based trading via FIX and web based FIX test tools. Chelmer is an active member of the FIX Protocol organisation.



ULLINK provides international financial institutions with low-latency connectivity and trading solutions, offering over 300 ready-to-trade connections to favourite destinations: buy-side clients, brokers, exchanges, MTFs, ECNs, order routing networks, and trading applications – in all formats and for all asset classes.
• Connectivity
ULLINK's universal connectivity platform, UL BRIDGE, enables customers to build modular and scalable environments that relieve them from technical dependence on a specific vendor, while handling pre-trade risk and best execution requirements. ULLINK also provides a MiFID-compliant Smart Order Router, and turn-key DMA gateways to the world's most active exchanges.
• Trading and order management
ULLINK solutions include a comprehensive Order Management System with order flow monitoring, exception management, dedicated Sales and Dealer interfaces, and an advanced trading application with automated and algorithmic trading capabilities.
• Electronic trading network
Connect to UL NET and access hundreds of counterparties through a single point, while benefiting from truly innovative services (global order monitoring, online libraries of algorithms, etc.).
• Support & services
ULLINK's flexible solutions are available in-house, in Facilities Management or through our global hub, UL NET. With offices in New York, London, Paris and Hong Kong, ULLINK supports hundreds of clients, including many of the world's largest financial institutions, across time zones.
For further information, please visit www.ullink.com
or contact : sales@ullink.com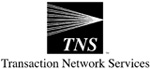 Transaction Network Services (TNS) was one of the first organisations in the world to deploy a dedicated financial community extranet which is resilient, highly secure and supports VPN's, e-commerce (including FIX), straight through processing and the delivery of market data from exchanges or market data vendors. Since its inception, TNS has expanded its network coverage extensively around the globe, including the Asia Pacific region, North America and Europe.
Today, TNS' Secure Trading Extranet connects over 1500 financial community end-points around the world. It has been designed and is managed 24 x 7 to ensure high levels of throughput and lowest latency to support Direct Market Access, Algorithmic Trading and Market Data Distribution amongst other types of data.
Choose TNS if you want:
Easy, scalable access to a large community of Exchanges, Data Vendors, Applications and Trading Counterparts.
A fully secure service.
A quick response, driven by the need for faster trades and executions.
Minimum network latency.
High availability, as with TNS there is no single point of failure
To find out how TNS can help you stay ahead of the market in the fast paced financial world, visit www.tnsfinancial.com or contact John Pilch on +852 3180 9302 or jpilch@tnsi.com


As one of the world's leading banks, Credit Suisse provides its clients with investment banking, private banking and asset management services worldwide. Credit Suisse offers advisory services, comprehensive solutions and innovative products to companies, institutional clients and high-net-worth private clients globally, as well as retail clients in Switzerland. In its Investment Banking business, Credit Suisse offers securities products and financial advisory services to users and suppliers of capital around the world. Operating in 57 locations across 26 countries, Credit Suisse is active across the full spectrum of financial services products including debt and equity underwriting, sales and trading, mergers and acquisitions, investment research, and correspondent and prime brokerage services. Further information about Credit Suisse can be found at www.credit-suisse.com
Advanced Execution Services - AES® is Credit Suisse's award-winning suite of algorithmic trading strategies, tools, and analytics for global equity trading, all of which are accessible from the systems already on your desk. The award-winning automated strategies can help reduce market impact, improve performance versus benchmarks, and let the trader focus on the bigger picture. For more information please contact AES® Trading Desk +852 2101 6443 / (toll free) +800 222 2334.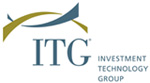 Investment Technology Group (ITG), is a specialised agency brokerage and financial technology firm that partners with asset managers globally to provide innovative trading solutions. A leader in electronic trading technology for over 20 years, ITG's integrated approach includes a range of products from pre-trade analysis through to trade execution and post-trade evaluation. Asset managers rely on ITG's independence, experience, and agility to help mitigate risk, improve performance and navigate increasingly complex global trading markets. Established in 1987, ITG operates across North America, Europe and covers the Asia Pacific region from offices in Hong Kong, Tokyo, Singapore, Sydney and Melbourne.


IRESS Market Technology Ltd (IRESS) produces premier financial market, wealth management and client data management systems. With a reputation for innovative, sophisticated systems, IRESS services a broad range of professionals across Australia, New Zealand, Canada and South Africa.
IRESS systems include:
Trading: market information - order management - funds/portfolio management - risk management.
Wealth management: client, practice and document management - portfolio management and research - cashflow modelling - risk insurance research - dealer group management – remuneration management and mortgage qualification.

FIX Connectivity: A range of IRESS FIX Interfaces fully connect IRESS clients with all the necessary global order routing systems they need to communicate with.
IRESS Market Technology provides specialised client support, delivered by a team of professionals with many years of experience in the financial markets.

A business division of NYSE Euronext (NYX), NYSE Technologies is a leader in providing innovative software, market data products and data management applications, connectivity solutions, exchange technology, and transaction solutions for trading firms, vendors and financial markets around the world. Offering the most comprehensive suite of best-of-breed commercial technology solutions that also include advanced messaging platforms, co-location systems, ultra low-latency order routing capabilities and a one-of-a-kind hosted networked community, NYSE Technologies' products attract and enable the free flow of liquidity for the global marketplace. This division operates SFTI, one of the world's largest, most reliable financial transaction networks connecting firms and exchanges worldwide; the Trading Solutions unit, which creates and implements high-performance, end-to-end messaging software and real-time market data distribution and integration products; the Exchange Solutions unit, which offers multi-asset exchange platform solutions, managed services and expert consultancy, and; Data Solutions, which offers a broad menu of multi-asset, global market information products. With offices across the U.S., Europe, Singapore and Japan, NYSE Technologies' advanced integrated solutions for fully-deployed, hosted, managed or on-demand services has earned the trust to power the trading operations of hundreds of global financial institutions and exchanges. For additional information visit: http://www.nyse.com/technologies

Charles River Development is an award-winning provider of technology systems and services to over 310 investment firms in the institutional, mutual fund, banking, hedge fund, wealth management, insurance and pension industries. The Charles River Investment Management System is a comprehensive front- and middle-office software suite for all asset classes that includes: Charles River Manager for portfolio management and modeling; Charles River Trader for order management and electronic trading; Charles River Compliance for real-time pre-trade and end-of-day compliance; and Charles River Post-Trade for the centralized management of trade matching, confirmation, and settlement workflow. The system incorporates global real-time electronic trading via FIX (Financial Information eXchange) through the Charles River Network, a broker-neutral financial network that is fully integrated with Charles River IMS.

Charles River IMS features a modern, proven, N-Tier service oriented architecture (SOA) that is highly scalable and supports continuous 24x7 operations. Message-based APIs and exposed Web Services facilitate rapid systems integration.

The company also offers implementation, application management services and hosting. Founded in 1984, Charles River maintains headquarters in Boston and primary offices in London, Melbourne, New York, Paris, Singapore and Tokyo.


UBS's Investment Bank is one of the world's leading investment banking and securities firms, providing a full range of products and services to corporate and institutional clients, governments, financial intermediaries and alternative asset managers. Its investment bankers, salespeople and research analysts, supported by its risk and logistics teams, deliver advice and execution to clients all over the world. The Investment Bank also works with financial sponsors and hedge funds and indirectly meets the needs of private investors through both UBS's own wealth management business and through other private banks.


About Liquidnet
Liquidnet is an electronic marketplace that facilitates institutional equities trading for asset management firms worldwide. By giving buy-side traders a first look at a global natural liquidity pool of more than 8.74 billion shares per day of liquidity on average, Liquidnet consolidates and delivers the institutional equities market directly to the desktops of 552 buy-side trading firms. Institutional investors use the Liquidnet marketplace to enhance the quality and speed of trade execution, gain price improvement for their trades, and, ultimately, lower overall trading costs. Launched in 2001, Liquidnet now trades in 29 equity markets across five continents. Liquidnet is headquartered in New York with offices in London, Toronto, Tokyo, Hong Kong, Sydney and Singapore. Additional company information is available online at www.liquidnet.com.

Liquidnet in Australia
Liquidnet began operations in Australia on 20/02/08 following the company's roll out across Japan (off-shore), Hong Kong, Singapore and Korea on 29/11/07. Japan on-shore trading began on 19/06/08. Since its launch, Liquidnet Australia has seen 71 members trade over A$3.5 billion in Australian securities. Globally there are 130 members enabled to trade with Liquidnet Australia, which manages an average daily liquidity pool of A$1.9 billion. Liquidnet Australia is headed by Sam Macqueen, former head of trading at Schroders Investment Management Australia, and Stephen Zilioli, former senior sales trader at UBS.


Equinix, Inc. (Nasdaq: EQIX) provides global data center services that ensure the vitality of the information-driven world. Global enterprises, content and financial companies, and network service providers rely upon Equinix's insight and expertise to protect and connect their most valued information assets. Equinix operates 41 International Business Exchange™ (IBX®) data centers across 18 markets in North America, Europe and Asia-Pacific.

Equinix Financial eXchange is a community of common interest, consisting of capital market participants such as execution venues, buy and sell side firms, market data providers, technology utilities and network service providers, that locate operations within Equinix data centers in order to implement a high-performance, low latency connectivity infrastructure within a neutral environment. At Equinix, these customers can directly exchange data within the same physical location with strategic partners, customers and vendors, providing solutions for their multi-network connectivity and high-performance data center needs.

The proximity of Equinix Financial eXchange enables financial community participants to expand operations within a scalable environment, open new markets that they were previously challenged to enter, improve reliability and redundancy of operations, and to reduce costs by eliminating the need to link to multiple partners over significant geographic distances. It also enables the fastest possible links to the world's largest trading exchanges, as well as access to a critical mass of network service providers.



A pioneer in electronic trading solutions, NYFIX continues to transform trading through innovation. The NYFIX MarketplaceTM is a global community of trading counterparties utilising innovative services that optimise the business of trading. NYFIX's Appia® and Tradescope® software provide the foundation for FIX messaging, infrastructure management, and reporting. NYFIX ioinet provides sophisticated filters and analysis tools to help clients find liquidity through indications of interest. The NYFIX Millennium ATSTM is a leading dark pool of liquidity in the United States providing price improvement and minimal market impact for trade execution. Most recently, NYFIX launched Euro MillenniumTM, a neutral dark pool of liquidity for pan European listed cash equities. Please visit http://www.nyfix.com for more information about NYFIX.

NYFIX Asia Pacific contact: Danny.Lee@nyfix.com
Tel: +852 3180 9230
www.nyfix.com